It's Time to Vote in the Best of Central Florida Awards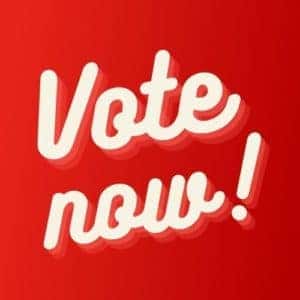 Voting is now open for The Ledger's Best of Central Florida awards! We were so proud to find out that the entire Kelley Automotive Group has been nominated as one of the top 5 used car dealerships, and even more grateful after we found out that the nomination came directly from the community.
The community had the opportunity to nominate businesses via The Ledger website from July 12, 2020 through July 26, 2020, and they chose to nominate our entire Polk County automotive group, which includes locations in Bartow, Winter Haven, Lakeland, and Auburndale. Kelley Automotive Group also has one location in Cheifland, FL.
Voting began this morning at 12:00 a.m. and will end on September, 20, 2020. The winners will be entirely determined by the votes of our local Central Florida community, so it would mean so much to us if we win. We are a family and locally-owned and operated group of dealerships, and so many team members were born and raised right here in Polk County.
Despite COVID-19, we've been blessed with a lot of recognition and support this year, including having multiple dealerships in our dealership group win 2020 Top-Rated Dealer Awards from CarGurus. Kelley Buick GMC in Bartow was also named Florida's only GMC Dealer of the Year by General Motors earlier this year, and they were also awarded a Buick Mark of Excellence award (also by General Motors).
We've been grateful to be able to share this support with the community and give back through the Twenty Buck Truck program (which supports youth in agriculture), sponsoring the Cheep Jeep at Jeepin' with Judd and sponsoring Bustin' Clays with Grady Judd, as well as various other initiatives. Thanks to the support of the community, we were able to give $100,00 to the Polk County Youth Fair this year alone!
The Kelley family has been serving Polk County's automotive needs for 50 years this year, and is proud to support the local community through sponsoring the Twenty Buck Truck to give back to youth involved in agriculture, sponsoring the Cheep Jeep at Jeepin' with Judd, sponsoring Bustin' Clays with Grady Judd, and various other initiatives. They were able to give $100,000 to the Polk County Youth Fair in 2020 due to the support of the local community. We can't think of another community we'd be so proud to be a part of!