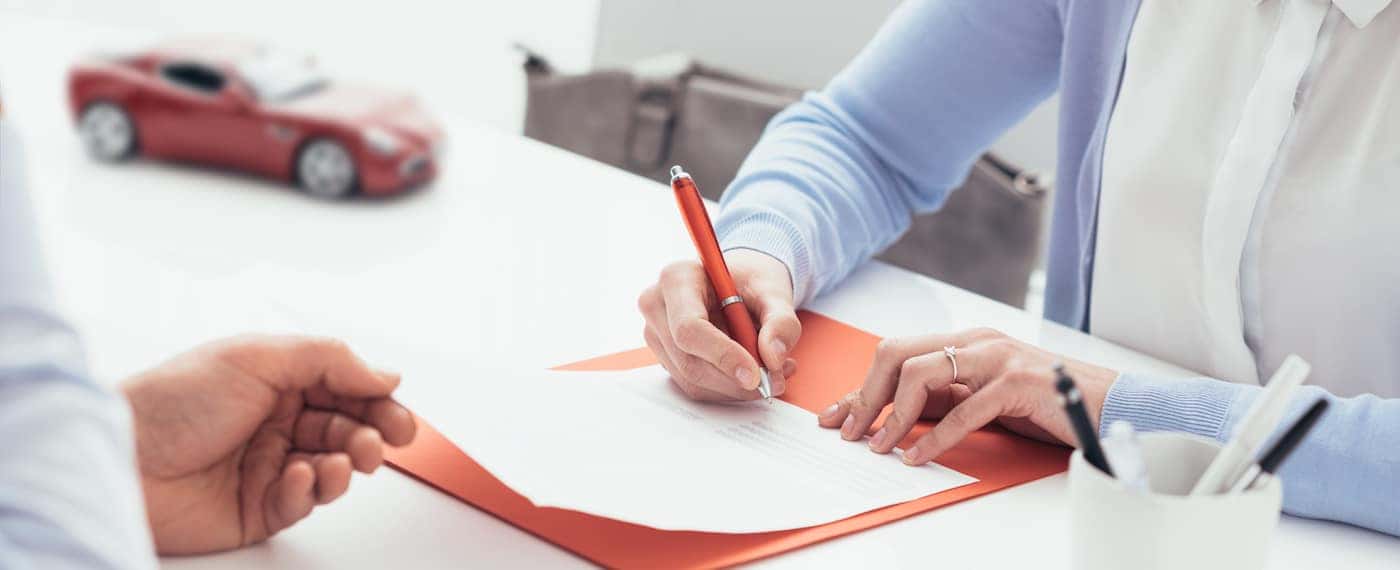 If you're ready to bring home a new vehicle to your Lakeland driveway, you may be weighing the benefits of leasing vs. buying. In the following guide, we'll outline both routes to help you get a better picture of the advantages and disadvantages associated with each option. Let's dig into the most optimal way for you to get on the Bartow roads in a new car you're excited to drive.
Lease vs. Buying: What Should I Do?
Have you been wondering, "Should I buy or lease?" It ultimately depends on your current circumstances. Both options provide different benefits that will help work with your situation, budget, and timeline. Here are the advantages of lease vs. buying below, and check out how to return a lease as well!
Benefits of Leasing
High approval rates: If you have a poor or nonexistent credit score, a lease may be more easily secured than an auto loan.
Stay in the newest models: Leasing allows you to have your choice from the newest model years with more advanced features, technologies, and conveniences.
Simple trade-ins: When your lease term is up, bring your car back to Kelley Automotive Group to trade it in for your next model.
Solid warranties: Enjoy great comprehensive maintenance coverage as a part of your lease agreement.
Lower monthly payments: If you are working within a monthly budget, leasing typically secures you a lower monthly payment than an auto loan with interest.
If you want to buy out your lease before your lease term is over, then consider a lease buyout at Kelley Automotive Group.
Benefits of Buying
Financing options: Unless you buy a car outright, in cash, buying implies that you are financing the vehicle with an auto loan. This means that you have multiple financing options and can shop around to find a lender with a competitive interest rate. You can also refinance your loan term down the road.
Customization: Modify and customize your new vehicle as you wish. With total ownership, you can personalize your car and drive it proudly throughout Winter Haven.
Ability to sell: Sell your car on your own time, rather than when your lease agreement allows it.
No mileage restrictions: Leases have mileage limits— auto loans don't. If you drive a lot for work or leisure, buying is your best bet. Otherwise, you'll be disqualified for lease warranties and other lease perks.
Lower cost overall: While leasing has lower monthly payments, buying your vehicle is comparably less money overall, over-time.
Learn More About Lease vs. Buying at Kelley Automotive Group
We hope you can better answer, "Should I buy or lease?" Here at Kelley Automotive Group, we are committed to getting our Auburndale area customers behind the wheel of a new car at an unbeatable price. Contact us today to learn more about available financing incentives, current lease deals, or with any other questions like financing a used vehicle, what to do about weak credit, or to learn about the distinctions between used vs. Certified Pre-Owned. We are here to help!