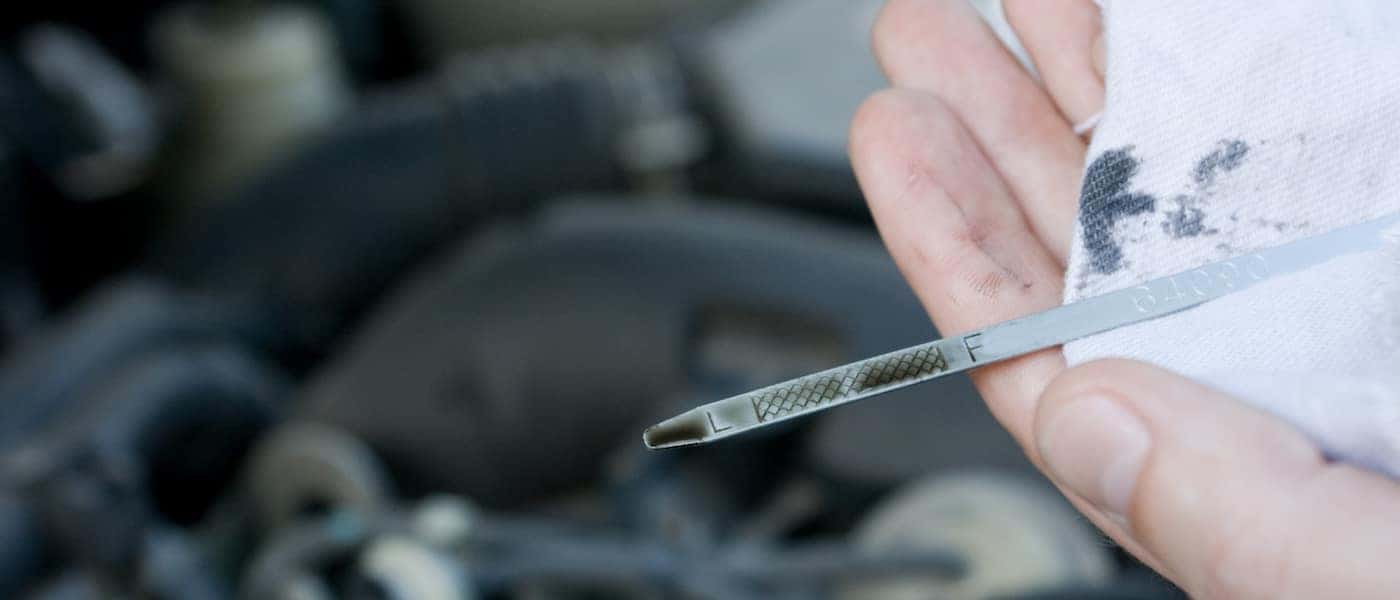 It's no secret that motor oil is your vehicle's lifeblood, which is why it's essential to have the right amount to protect the engine's internal moving parts. Bartow drivers can get all of the details about how to check car oil from the service team at Kelley Automotive Group.
How to Check the Oil Level in Your Car
New vehicles will have electronic oil monitors that don't use traditional dipsticks, which is why it's best to refer to your vehicle's owner's manual for specific recommendations. When checking the oil manually, follow these simple steps:
Park the vehicle on level ground and wait for the engine to cool off.
Open the vehicle's hood and locate the dipstick.
Pull the dipstick out of the engine and wipe any oil from the end of it.
Re-insert the dipstick into the tub, pull it out, and look at both sides to see where the level is.
The dipstick has a way to indicate the proper oil level. If you notice the engine oil streak is between two marks or within a cross-hatched area, the oil level is normal. If not, additional oil is needed. Make sure to refer to your owner's manual for the recommended grade. Remove the oil cap, and add a little engine oil at a time until it reaches the proper level.
Importance of Checking Your Car's Oil Level?
The oil should never get overlooked, as it's essential to your vehicle's performance. It's recommended to have oil changes done at least twice a year, depending on the vehicle and how it's driven. Oil checks should be done once a month. By doing this, you remain confident that there are no leaks, and your vehicle has enough oil for the exciting journeys ahead. If the hood is too hot to touch or there's steam coming out from it, schedule a service appointment right away. There is a chance that your car has an oil leak and the engine is overheating.
Learn How to Check Car Oil in Lakeland!
At Kelley Automotive Group, we offer a rotating selection of service specials to help you save on your next visit. Contact one of our service centers if you have any questions or need to book an appointment. You can also explore our other service tips, like how to unlock your steering wheel or when to rotate your tires.