What is a Good Interest Rate For a Car Loan?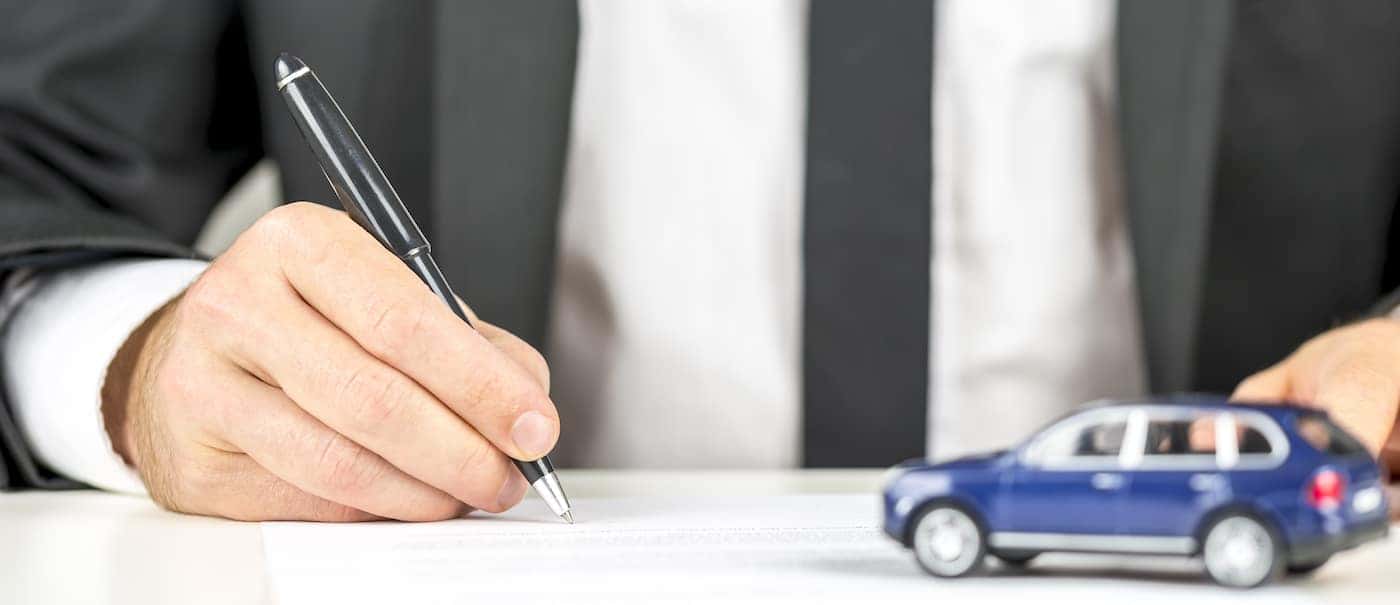 Bringing home a new vehicle from Kelley Automotive Group is a very exciting event. When you consider how to finance your vehicle, you'll probably find yourself wondering "what is a good interest rate for a can loan?" In the following guide, we'll detail what is the average interest rate on a car loan and why those numbers may vary given the context of a few other factors. Read on below to learn more about what is a good car loan rate.
What is the Average Interest Rate on a Car Loan?
The U.S. national average for a car loan with a 60-month term is 5.27%. But, there are many factors that help a lender determine your specific interest rate, and loan term length is one of them as the aforementioned 5.27% statistic would imply. In addition to loan term length, the following things will also affect your personal car loan interest rate:
Credit score
Age of the car being financed
Whether the vehicle is new or used
Liquid capital
The cost of the car being financed
What institution you get the loan from
Generally, hopeful Bartow car-buyers can expect to get quoted between 3%-10% for an auto loan.
What is a Good Car Loan Rate?
To determine what is a good car loan rate for you, you'll need to consider the rates you are quoted in the context of the bulleted list above. For example, if you have perfect credit, these are the national average interest rates for various loan terms:
36 Month – 4.21%
48 Month – 4.31%
60 Month – 4.37%
72 Month – 4.45%
If your credit is less than ideal, you can expect your interest rates to be higher than these national averages. How can you ensure you're getting the best rates? Here are a few tips:
If you can, spend some time strengthening your credit
Shop around the greater Winter Haven area for the most competitive rates
Do your research. What rates have others in your similar circumstances secured?
Get More Car-Buying Tips From Kelley Automotive Group
Here at Kelley Automotive Group, our finance team is happy to guide our Auburndale shoppers through the car-buying process. Contact us today to get quoted for an interest rate, or learn about other options like leasing or trading in your current vehicle.
More From Kelley Automotive Group
If you're in the market for a new compact SUV, then the 2021 Buick Envision may be on your shortlist of considerations. Many drivers choose an SUV due to their advanced capabilities and towing performance on Auburndale roads. How much can a Buick Envision tow? The 2021 Buick Envision can tow 1,500 pounds with the…

When properly equipped with the available 6.2L EcoTec3 V8 engine and the Max Trailering Package, the 2021 GMC Sierra 1500 maximum towing capacity can reach 11,800 pounds, making it an excellent light-duty pickup truck for Bartow drivers interested in superior capabilities to handle their job sites. Get more details about the new GMC Sierra with…

Bartow drivers in need of a rugged and ready pickup that can take on anything will love the incredible versatility of the new 2021 GMC Canyon towing capacity. So, how much can the GMC Canyon tow? When properly equipped, this GMC model can tow up to 7,700 pounds and can be fitted with three…